Tucker Carlson recently pointed out the hypocrisy surrounding mainstream media's coverage of the Justin Trudeau blackface scandal by comparing the way CNN's Don Lemon handled the matter.
On Tucker Carlson Tonight on Fox News Tucker spent no time singling out CNN's Don Lemon in a clip where it showed how the liberal Lemon host covered Trudeau's apology by only redirecting the issue as a way to attack President Trump, Tucker even brought up an older clip from Oct 2018 of Don Lemon talking about the Kelly controversy.
"Megyn is 47 years old, she's our age. There has never been a time in her 47 years that blackface has been acceptable… I wonder how much diversity she has on her staff. I don't know, I'm not there but I would imagine there is not a lot," "This is what people of the larger culture don't understand about racism and about privilege."

– Don Lemon
Now compare this to what Lemon said about the Prime Minister…
"He says he didn't think it was racist at the time, now he knows better,"

"Think about it however you want to think about it. When someone apologizes, wow, we don't often see that here. Especially a world leader who's saying, 'I should have known better and I'm sorry.'"

– Don Lemon
Double Standards Much?
Recently unless you have had your internet and TV turned off you would have seen that it was revealed that the Canadian prime minister was caught up in his own "blackface" scandal of which he attempted to apologize during a news conference in Winnipeg, Manitoba. Though Tucker Carlson (and nor did most of the right on the internet) buy this apology. As its more under the impression that Trudeau didn't actually take responsibility but rather "transferred it" by blaming privilege.
"He's moving responsibility for what he did from himself to the rest of us… it's not a confession, it's a justification and the only people dumb enough to buy it are the news media, of course. The dumbest people in the world,"

"Or could it be that because Justin Trudeau is a powerful leader on the left, he gets a pass no matter what he does? I think you know the answer,"

"What a difference a year makes… Megyn Kelly never wore blackface, she wouldn't do that. She's not Justin Trudeau,"

"She just made the mistake of not seeming quite offended enough in a TV segment about certain Halloween costumes."

– Tucker Carlson
Related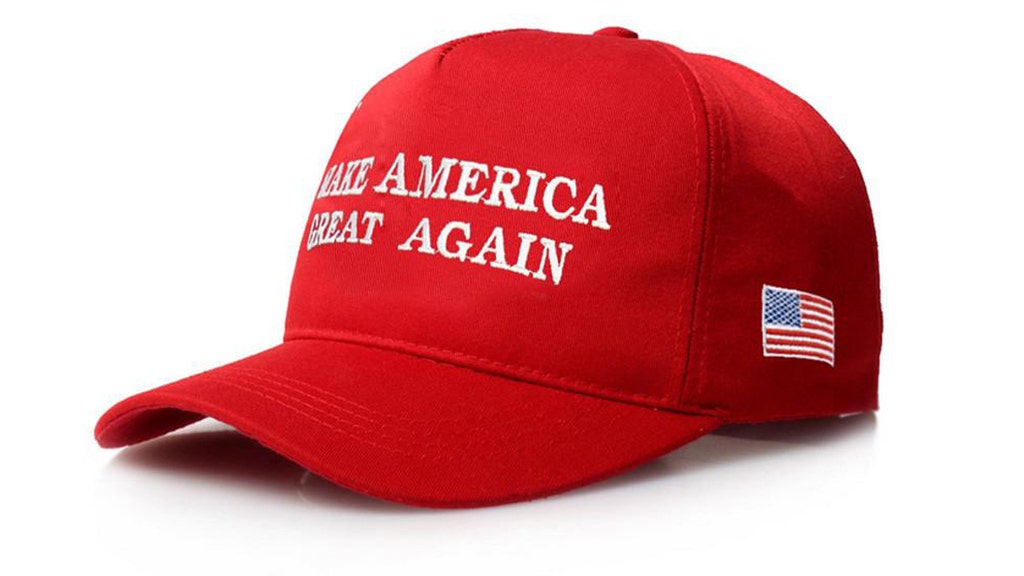 CLICK HERE TO GET THE FOX NEWS APP President Trump was accused of being a racist following a nasty feud with Rep. Elijah Cummings, D-Md. Trump responded to Cummings' recent criticism of conditions in detention centers along the U.S.-Mexico border by accusing the black congressman's predominately African-American district in Baltimore of being "a disgusting, rat and rodent infested mess."MARYLAND MAN ALLEGEDLY ATTACKED FOR WEARING MAGA HAT SAYS IT WON'T STOP HIM FROM PUTTING IT ON AGAINJamal Lewis, 48, posted a photo of himself wearing a matching "Make Racism Wrong Again" black hat and T-shirt in front of his home in Pittsburgh. The motto, which parallels President Trump's 2016 campaign slogan "Make America Great Again," received a mixed reaction from shoppers at Lewis' local Walmart, he said in a July 27 post. "Needless to say I was shocked. In my 48 years on this Earth, that was the first time I've ever seen that," Lewis said. The post has been shared more than 600 times and liked more than 1,600 times as of Friday morning. Lewis said that he experiences a "large amount of open in your face racism" in Pennsylvania. He specifically mentioned one instance when he allegedly observed a white man wearing a "Make America Great Again" hat and dawning a swastika tattoo on his arm walking by his house while he was sitting outside with his children. "Went to Walmart rocking my Make Racism Wrong Again gear! Lol! So many dirty looks. A couple of compliments. One thing I've learned about living in Western Pennsylvania. It is one of the most racist places I've ever lived," Lewis wrote above a photo of himself smiling. The Rev. Al Sharpton, founder of the civil rights group Nation Action Network, urged Republicans in Congress to public condemn Trump's tweets. Several Democratic lawmakers traveled to Baltimore amid the controversy to see what living conditions were like in the Maryland city.A Pennsylvania man went viral for wearing "Make Racism Wrong Again" apparel to his local Walmart.
---